Profile

A Hippie's Journal
All we are asking, is give Peace a chance
Free Account
Created on 2009-05-30 19:22:23 (#395776), last updated 2009-06-26 (429 weeks ago)
4 comments received, 17 comments posted
2 Journal Entries, 8 Tags, 1 Memory, 6 Icons

About
| | |
| --- | --- |
| Name: | stacykins |
| Birthdate: | Mar 16 |
| | |
| | |

Mini Bio
My name is Stacy. I'm 24 and I classify myself as a Hippie. Even in this modern, ever-changing world.
I consider myself to be very spiritual, but I'm always wanting and willing to learn something new. To expand my mind, and my heart. I want to make the best of the time I'm given on this world.
I believe in reincarnation. I believe in a Mother AND Father God. I do believe in Jesus, but also Khrisna, Muhammad, Buddha, and Horus to name a few.
I own two cats, Moo-Moo and Akhenaton, aswell as two ferrets. Ringo and Sugarbell. My animals are my world and I don't know what I would do without them.
My favorite kind of music is the oldies. With my FAVORITE band EVER being The Beatles!!! I LOVE them. Heh. So pretty much that's it.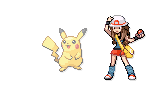 CSS by

ribbonized
and edited some by

lunarkitty
User, Security, and Community icons by

passing_girl
and [
X
]

Connect

People
[View Entries]

Communities
[View entries]

Member Of (2):

Subscriptions (4):

Administrator Of (0)

Feeds
[View Entries]

Subscriptions (0)

Linking
To link to this user, copy this code:
On Dreamwidth:
Elsewhere: